Details

【Product Category】Mummy bag

【Material】 Polyester

【Capacity】36-55L

【Bag trend style 】Shoulder bag

【Bag internal structure】Bottle bag

【Opening method】Zipper

【Bag size】 Medium

【Style】Casual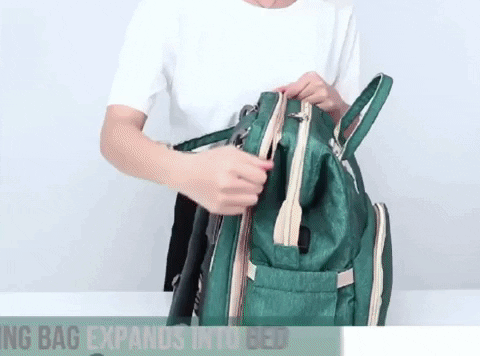 THE ONLY EXPANDING DIAPER BAG IN THE WORLD
Yes, you heard it right. There is a fold-out section with privacy walls for diaper changes and other necessary functions built into the back of the bag. Without adding any extra space when folded, you and your baby will be ready for ANY situation, ANYWHERE.
HEAT INSULATED FRONT POCKET
The front milk bottle compartment is separate from the main pockets and is layered with a foil keeping the contents warm.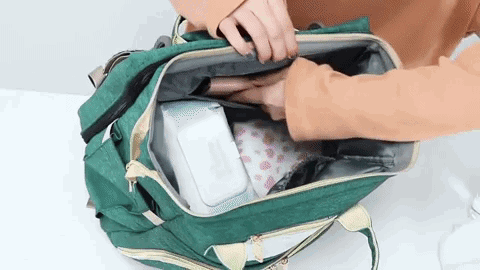 ORGANIZATION IS KEY
Functional and convenient design with ample storage for every scenario. Always have the essentials whether you are a jet setter or a stay at home mom. We got you covered.
COMFORT AND UTILITY
A breathable, anti-sweat backing feels comfortable in any situation. Specialized pockets designed specifically for you and your baby. Stroller straps that let you take the weight off your back.
COMPACT YET ROOMEY
The Expanding Nursing Diaper Bag is designed to look like a sleek designer bag yet we utilized the internal space to fit all of your and your baby's necessities. The breathable walls of the expanding section are loose enough to allow your baby to freely wiggle their arms and legs. Supports babies up to 6 months of age.
USE IT ANYWHERE
Our Expanding Nursing Diaper Bag is the perfect private area for your baby. You might be at a picnic or at an airport, with this bag, you are always ready as a parent.